Floating Contact Form Portlet
Back Supply Chain Management 4PL
Future-ready supply chain solutions. Software-AND-a-Service. Supporting you in achieving end-to-end supply chain excellence.
Our world today is more digital, more demanding and more disrupted than ever before. Ensuring that your supply chain is visible, resilient and sustainable has become a mission critical for success.
Planning for that future starts today. Connect your organisation to our collaborative 4PL platform and transform your supply chain into a sustainable, competitive advantage.
Our 4PL services at a glance
Our 4PL promise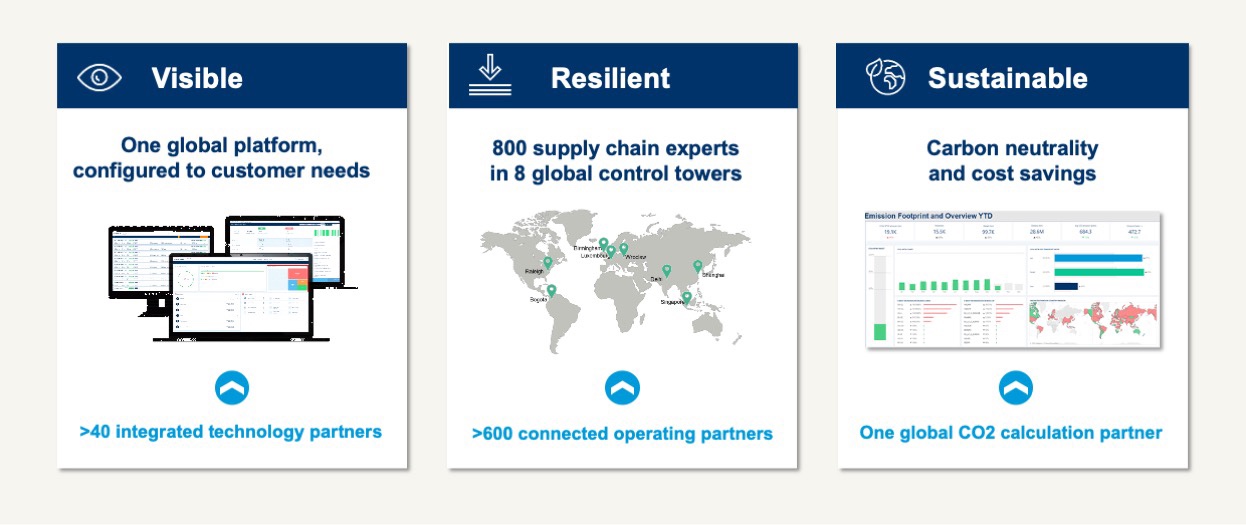 As a 4PL provider, we combine leading technology with proven supply chain expertise. Our data-centric IT architecture integrates more than 40 technology partners into one intuitive platform and enables collaboration with all supply chain stakeholders. Experts in eight control towers across the globe are ready to manage your supply chain based on accurate real-time data and predictive, actionable insights.
Orchestrate your supply chain by leveraging our Software-AND-a-Service offering.
Your 4PL benefits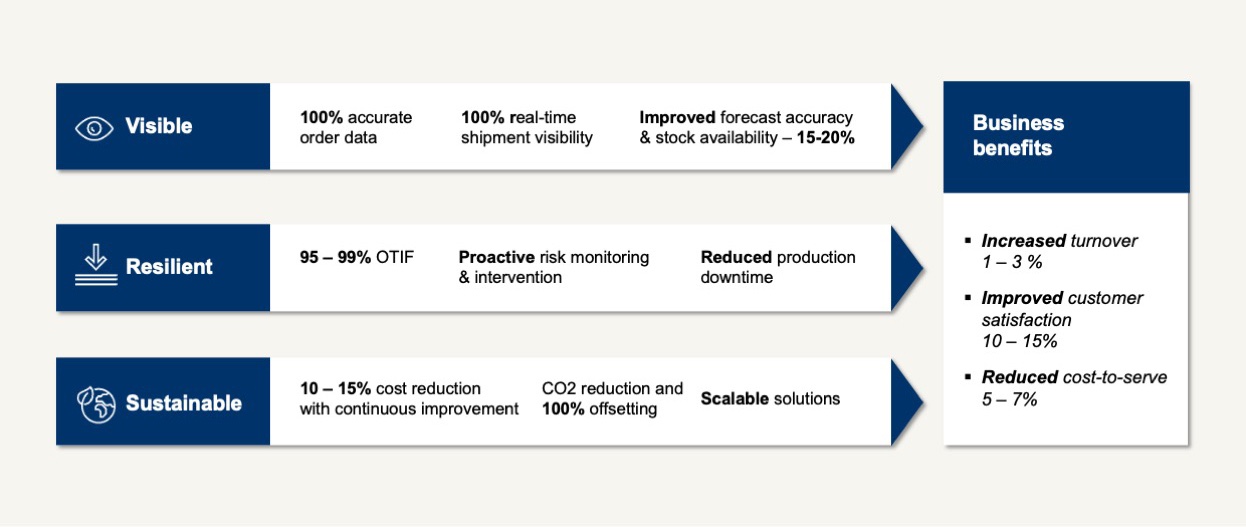 Unlock the full potential of your supply chain and deliver tangible business benefits.
Our 4PL offerings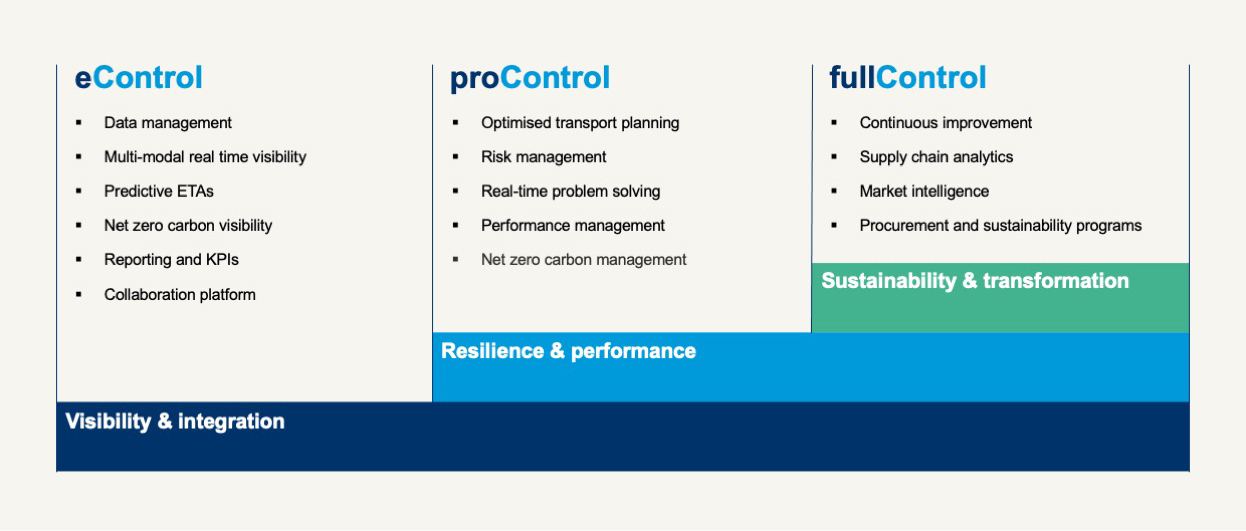 To optimally serve different customer needs, our segmented 4PL services offering enables specific supply chain benefits. Constant innovation guarantees supply chain excellence now and into the future.
Deliver consistent supply chain improvements with our specialised 4PL services.
Contact us today to learn more.
Your supply chain – visible, resilient, sustainable.