Floating Contact Form Portlet
Back KN Project Logistics
Safety, engineering, and expertise in logistics to reach your ambitious goals for challenges ranging from heavy and over-sized cargo to difficult routes.
The world of project logistics is full of challenges, from heavy and over-sized cargo to difficult routes, complexity, and risks.
We understand these obstacles and can provide support to achieve your objectives with safety, health, and environmental care in mind. With engineering expertise, chartering solutions, risk assessment, and project management expertise, we make your operations safe and smooth.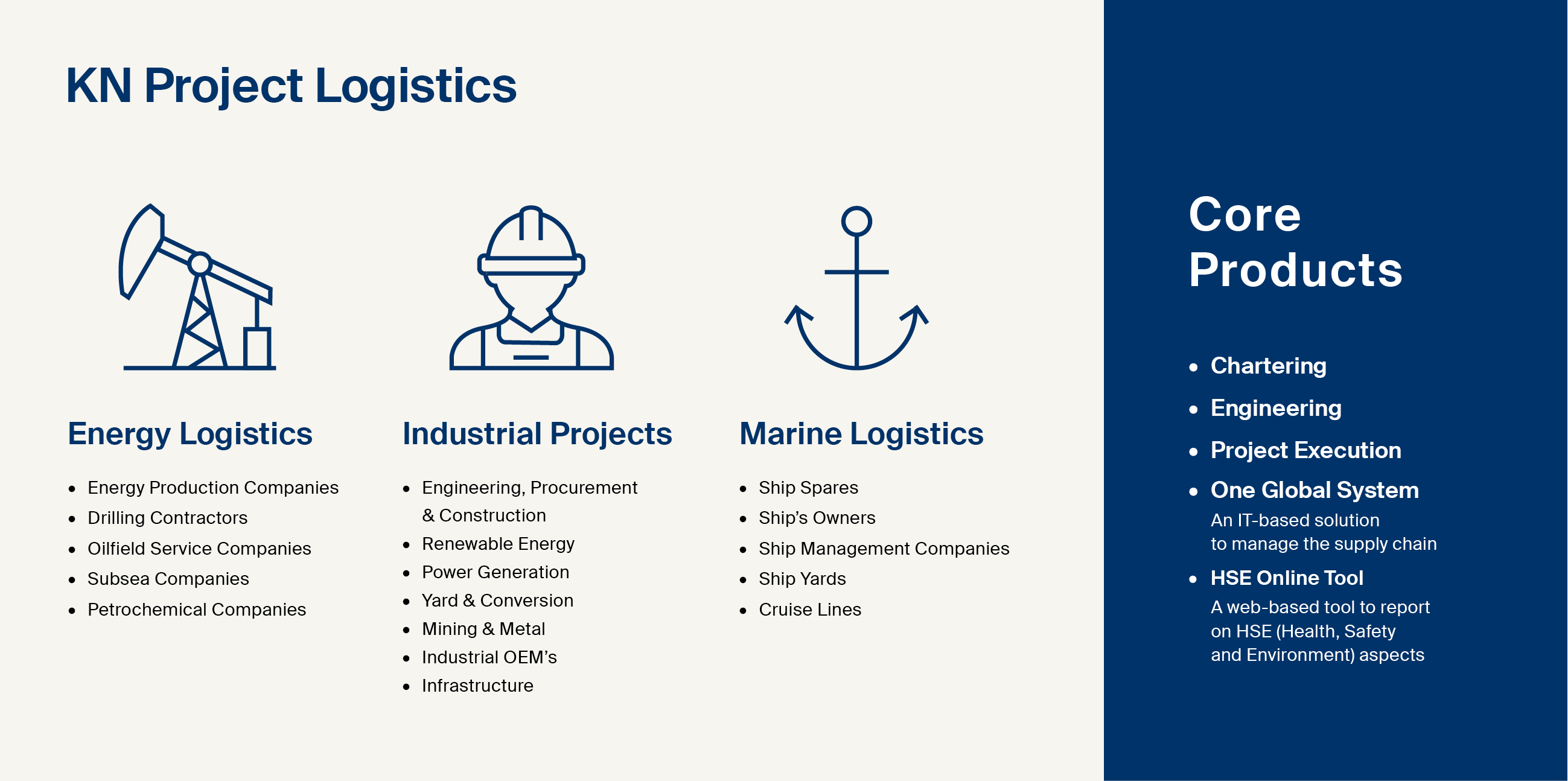 Experience these advantages:
Receive the best charter solution based on your cargo requirements
Optimize and verify your operational design with our 3D model simulation and consulting services
Lower and control risk with proven methodologies and our engineering support 24/7
Entrust us to deliver a safe, ethical, and responsible execution of your supply chain
Rely on a network with presence around the globe, supported by dedicated experts and technology at your fingertips
Get access to insightful reports and make better decisions with our web-based tool One Global System (OGS). Enjoy real time visibility and full supply chain control in a single online platform
Take advantage of a web-based HSE tool for immediate actions and clear insights on operations from a health, safety, and environment perspective
Capitalize on our expertise in Energy, Industrial projects, and Marine logistics.
Let us provide you with innovative industry solutions that achieve your challenging goals. Contact our experts today to learn more about project logistics services.